2021
TENGERÉG
Alkotó előadók: Ken MAI (J), KO Jihae (KOR), IWAOKA Tashi (J), Carmen FUMERO (S), Batarita (H)
Zene: TÓTH Barnabás (H), DOMONKOS Emőke (H), ILCIK Dániel (H), UHERKOVICH Gál Győző (H)
Ötlet: Batarita (H)
Helyi művészekkel nemzetközi koprodukcióban készült alkotása a Batarita Társulatnak.
Szeptember 15.– Pécs,
Szeptember 16. – Ceglédbercel
2019-2020
FLOWER
Choreography, dance, costume, set, visual: Batarita, SHIN Eunju
Music editor: Xrc KOVÁCS Balázs
Life is hidden of the process of becoming an individual, in the power of the individual. The harmony within the power of individual is the true beauty of nature, Nature is full of order and confusion, harmony and entanglement, yet it flowers again and again, beyond time and space.
Batarita and SHIN Eunju created their third joint performance after 2015 and 2016. Their co-production full of sensitive intertwinement and contrast could be seen in the National Dance Theater in Budapest in 2020 following the Korean premier in November 2019.
Supporters: Busan Cultural Foundation, Touchpoint Art Foundation, Ministry of Human Capacities
Premier: 2019.11.01. – Korea, Busan, Busan Dance Theater
2020.01.17. – Hungary, Budapest, National Dance Theater
2016
NAKED MOON
Choreography, dance, costume: SHIN Eunju, Batarita
Light: Batarita
Two women arrive with special and dissonant feeling to the mystic night. Their body are only the shadow of the reality, only the vibrant energy ball.  
Premier: 2016, E10, Budapest, Hungary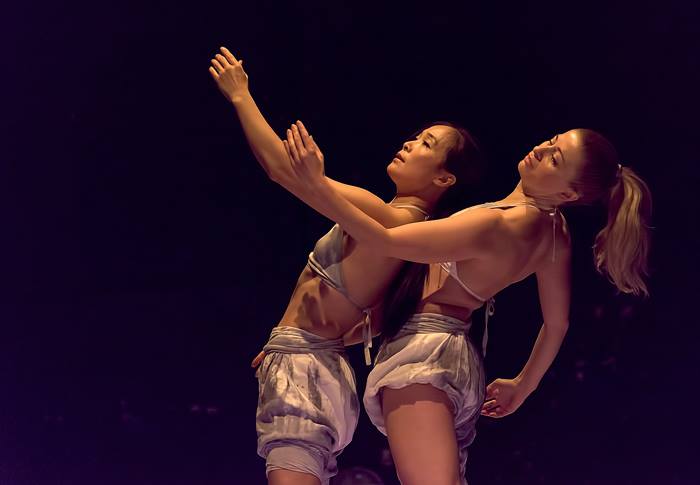 2015-2016
BEING and NOTHINGNESS
Idea, directing, video, sound and light design: KAWASAKI Yoshihiro
Choreographers and dancers: SHIN Eunju, SUMI Masayuki, Batarita
While this work does current astronomy for a hint,
It is the work that philosophy of the Buddhism was made by a backbone.
With human existence in this space and the meaning?
And with the meaning of the existence of the unit in the terrestrial world?
It progresses while asking them.
Premier: 6th October, 2015, International Dance Market, Busan, Korea
Other performance: 2016, National Dance Theater, Budapest, Hungary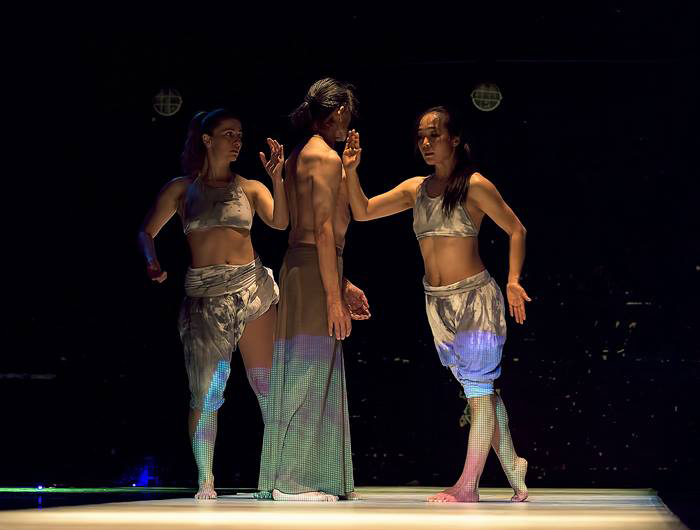 WATER DROP in the FISH-EYE
Performance premier: 2015, National Dance Theatre, Budapest, Hungary
Written and directed by Batarita (Hungary)
Kamera and editing by Constantin GEORGESCU (Romania)
Choreography, light: Batarita
Dancers: Batarita,  PYO Sangman (South-Korea)
Music: PYO Sangman, XRC KOVÁCS Balázs (Hungary)
Costume: HORNYÁK Isty (Hungary)
Distributor, producer: Touchpoint Art Foundation (Hungary)
"I am man and woman.
I am human and animal.
I am East and West.
I am beauty and ugliness.
I am pleasure and pain.
I am creation and destruction.
I am possession and remittal.
I am love and hate.
I am God and mote.
Everything is complet like this."
/Batarita/
Film premier: 2016, 26th Mediawave International Film and Music Festival competition program of HUNGARIAN DANCE AND EXPERIMENTAL FILMS, Hungary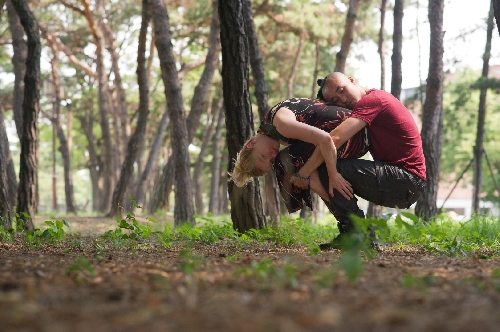 2014
Woman, BODY
Choreography, dance and visuals by BATARITA, Gabriela CUEVAS ABITIA (Mexico), KIM Yunjung (Korea), Sonoko PROW (Thailand)
Light: Batarita
Music: KEREK István, XRC Kovács Balázs
Costumes: HORNYÁK Isty
Production assistant: PINTÉR Gábor
What does a body carry within itself? What does a body remember?
What does a woman's body carry within itself? What does a woman's body remember?
What do women's bodies from four different corners of the world carry within themselves? What do women's bodies from four different corners of the world remember?
International co-production opportunities always increase artists' creativity, especially when this is a long-term opportunity and not just a week or two. This is one the ways in which this creative project differs from others. The team of choreographers from four different parts of the world began working together in December 2013 in Chiangmai, Thailand, where a month-long series of rehearsals was followed by a working performance. The second series of rehearsals, which also lasted for month, and the premier are taking place in Budapest, in the National Dance Theatre. But the project doesn't stop here! According to plans, another month of co-operative work will precede the Mexican tour, which will provide further opportunities for the re-interpretation of the piece.
Premier: National Dance Theater, Hungary
Performed:
Gudalajara, Mexico
Auditorio Cecatur – Puerto Vallarta, Mexico
Kalyanamit –  ChiangMai, Thailand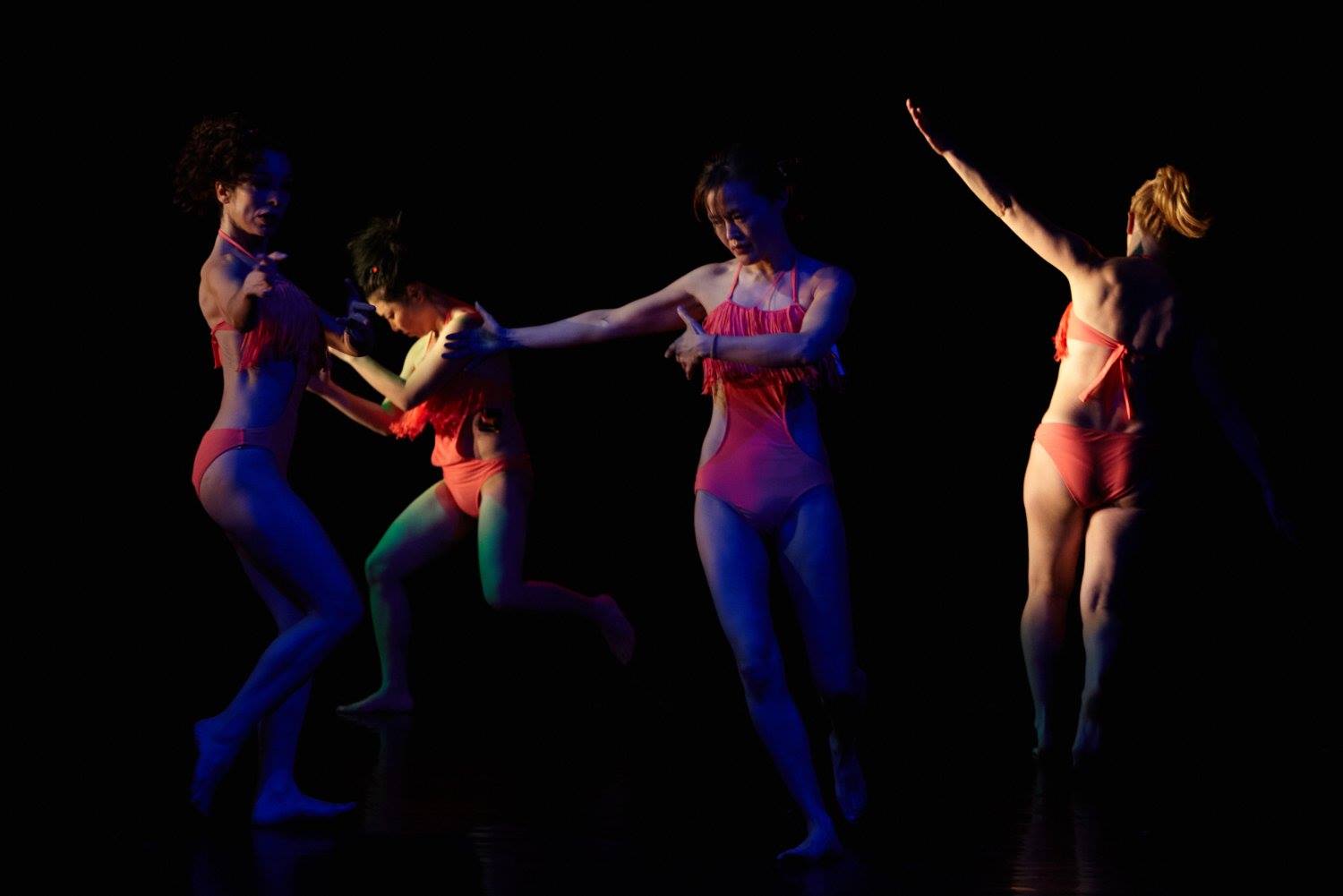 Hidden Dimension
Performers: Batarita (H), KARAS (J)
Music: SEKINO Hideo (J)
2014 – Rakudoan Theater, Tokyo, Japan
2014 – Mediawave Festival, Komárom, Hungary
2015 – Rakudoan Theater, Tokyo, Japan
2016 – Stony Brook, New York, USA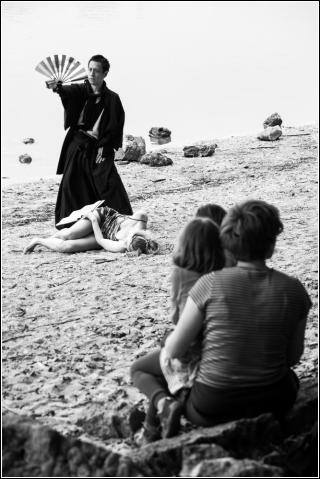 2013
INSTANT MESSAGE
Choreography, dance: Batarita, MEGURO Daiji (J)
Music: Xrc KOVÁCS Balázs, KEREK István
Costume: HORNYÁK Isty
Light: Batarita
 Bird Theater, Tottori, Japan
 National Dance Theater, Budapest, Hungary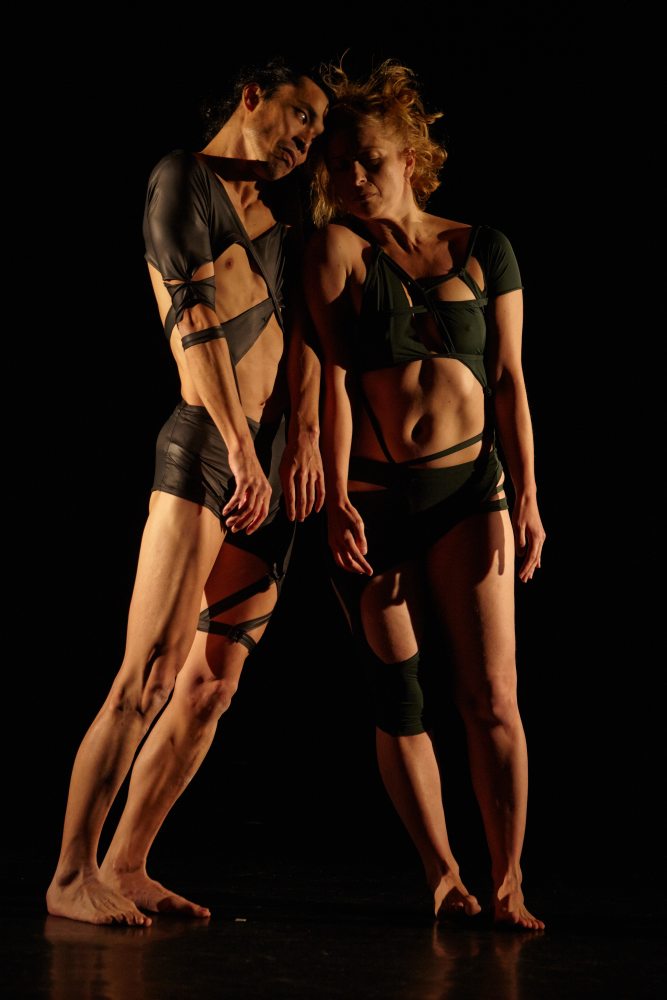 2012
SIDance Quartet: INTEN(S/T)ION
Constantin GEORGESCU (Romania) – IJODEE Dance Company (Nigeria) – Shang-Jen YUAN (Taiwan) – Batarita (Hungary)
2012 – SIDance Festival, Seoul, Korea
2013 – Atrium Theater, Budapest, Hungary
The piece is one of the outcomes of a 6-month artist residency program in Seoul given by the Ministry of Culture, Sport and Tourism of South Korea. Four choreographers were invited to create a new dance coproduction and to present at Seoul International Dance Festival, the major dance event in South Korea. Invited artists were: Constantin Georgescu from Romania, Adedayo M. Liadi from Nigeria,Shang-Jen Yuan from Taiwan and Batarita from Hungary.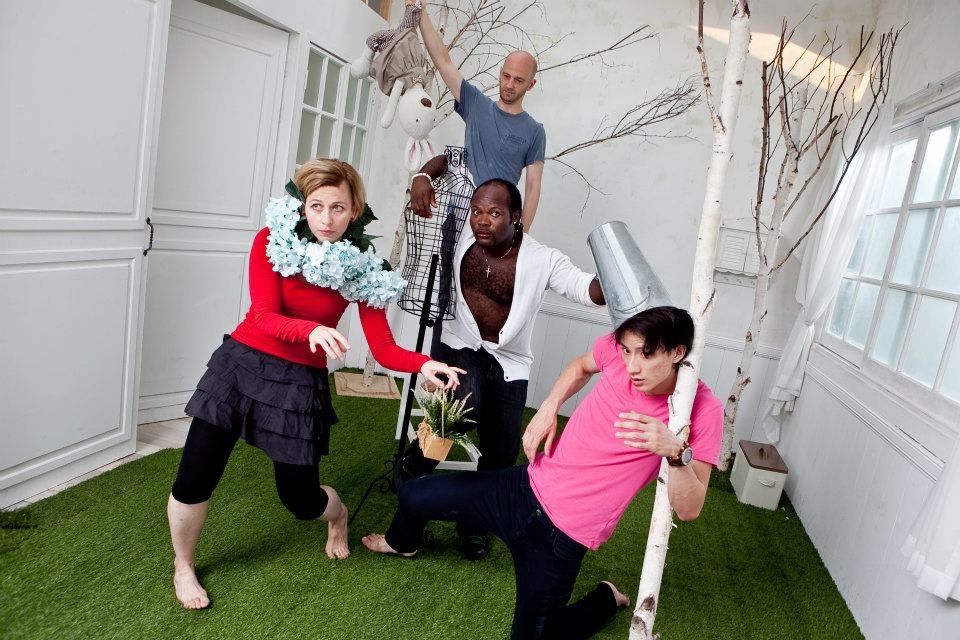 Cupido

Choreographers, dancers: Batarita, Ken MAI (J)
Kesztyűgyár, Budapest, Hungary
2010 – 2011
Leftover Shadow 
Ko Murobushi (J) & Batarita
Work in progress: 2010, Paris – France
Premier: 2011, Merlin Theatre, Budapest – Hungary
Other performances: 2011, Bratislava – Slovakia, Krakow – Poland
Leftover Shadow
The question: what is memory, time and space.
Our bodies always live together with the new possibility and impossibility.
It means our bodies live together with our death.
Our bodies live in becomingness with nothingness.
The workshops of Ko MUROBUSHI showed great interest all around the world. Several times Batarita (first in 2004 as a Dance Weber) also took part in the master's courses, which was then followed by the performance of Ko MUROBUSHI at the 1st Butoh and Performing Arts Festival in Budapest in 2009. Here the two artists had the chance to get into closer contact with each other.
In 2010 they met again in Vienna, where as an effect of a long conversation the idea of the coproduction appeared. They started to work on the duet "Leftover Shadow" in Paris in 2010, which was then finalized during the rehearsals right before the Festival in
2009
Translucent
Yoshito Ohno & Batarita
Premier: 2009, National Dance Theatre, Budapest, Hungary
Other performance: 2011, Merlin Theater, Budapest, Hungary
Yoshito Ohno, born as son of Kazuo Ohno. Trained for modern dance under his father in his youth. First appeared on stage in Kinjiki (Forbidden Colors) in 1959, choreographed by Tatsumi Hijikata. It was regarded as one of the earliest piece of Butoh. In the 60s, joined in Hijikata's series of performances and in 1969 premiered the solo performance. After some years of not performing his come back to the stage was in 1985 in the Dead Sea directed by Hijikata, in collaboration with Kazuo Ohno, his father. In 1989 Dead Sea was presented also in IMMT Festival in Budapest. Recently, apart from the solo activities, also collaborated with Lucie Gregoire (Canada) and Batarita (Hungary), In 2010, premiered "Promising Morning" in the Kazuo Ohno Festival 2010, collaborated with Wuppertal Tanztheater's Eddie Martinez and Julie Stanzak.
A part of the piece is based on the choreography by Tatsumi Hijikata for Yoshito Ohno when butoh was born, who later adopted, transformed it according to his own experiences. The peculiarity of the Budapest premiere in 2009 was that this time Yoshito Ohno together with Batarita attempted to reinterpret the solo made 40 years ago. 
"How does human body gain power in the most lost situations? Where do these energies lead from and lead to? What does it mean to hit upon the truth of nonsense?"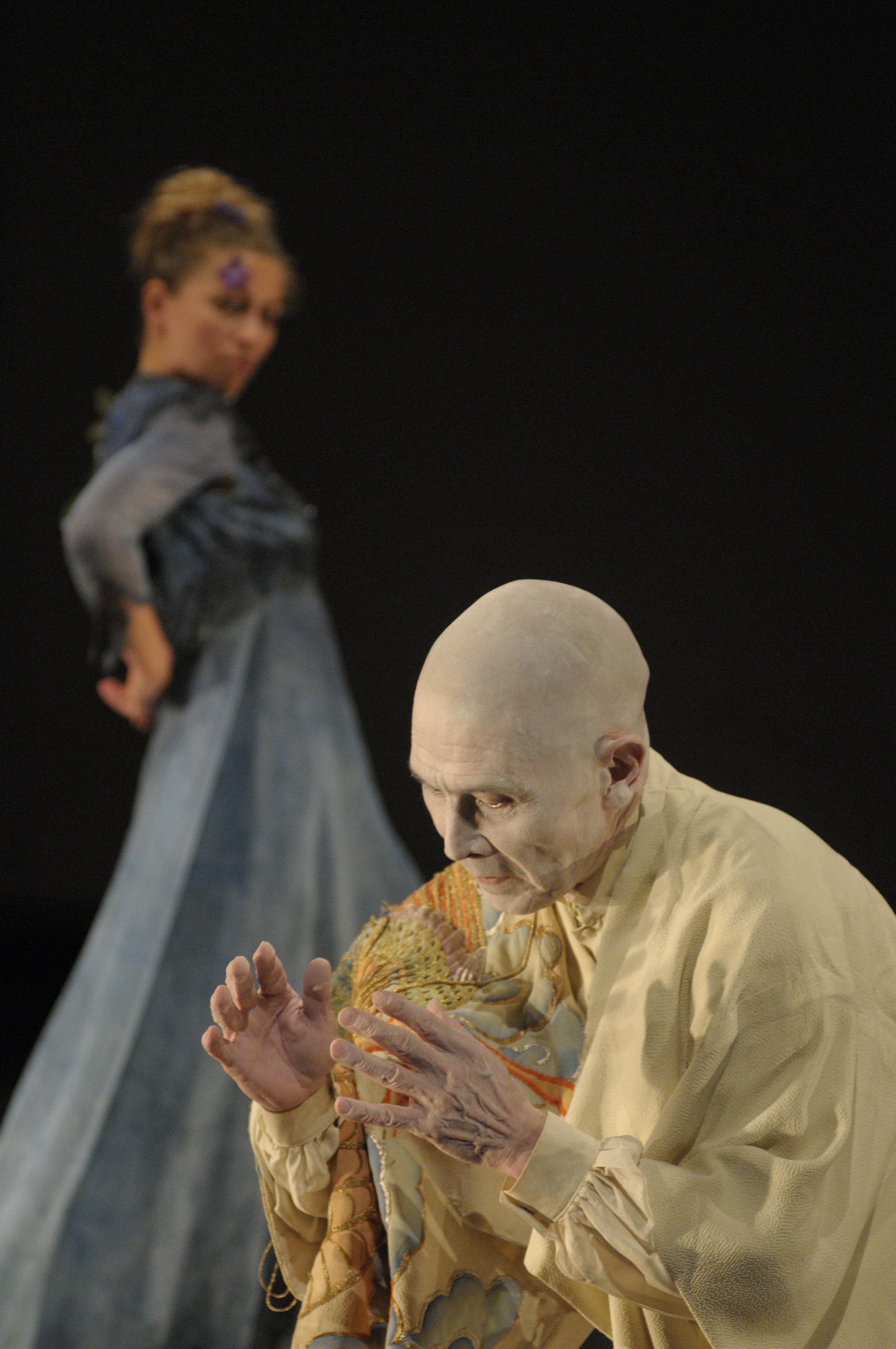 Érintéspont Művészeti Alapítvány